You can always push your next order back if it's coming too soon, or move it up if it's not coming soon enough!
To update the ship date of your next order, simply follow these steps:
Log into your account here
Go to the Club Orders page at the top of the screen
You can see the ship date of your next order
Click the date to make changes to the upcoming order
Select any date from the calendar, and click Save
You will see the message "Saved! We updated your settings!"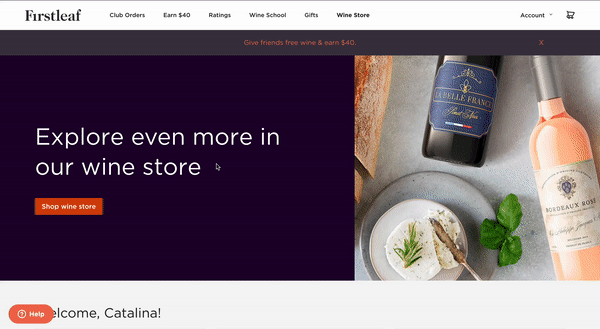 Clicking 'Save' will lock in your ship date. If you view your wines and click 'Lock Wines', your wines will be reserved and your card will be charged without affecting the shipping date.
Please note: If your order has already processed, the ship date cannot be edited from the Firstleaf site. To update the ship date of an order that has already processed, contact our Member Experience team at 1-800-461-7203 or service@firstleaf.com. Keep in mind- there are constraints as to how far in advance we can reschedule a delivery if it has already shipped.