You can update your card information by following these simple steps:
Log into your account here
Click on Payment Methods on the left-hand side
Here you can add a new card, edit an existing card, or delete a card from your account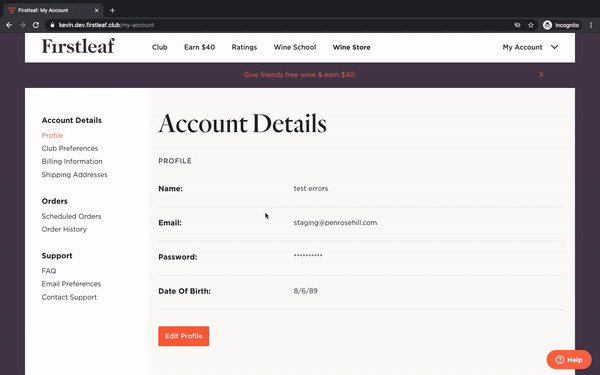 Please note: If for any reason when you scroll down and do not see your Billing Information, remain logged in your account and go here.
If you have any questions or get stuck in any way, please reach out to us at service@firstleaf.com or 1-800-461-7203. We're standing by 7 days a week from 6am - 5pm PST, and are more than happy to help!