Our apologies for any missing cards! While most of our wines have cards associated, there are some that do not have physical cards. If you want to download a PDF version of the card, you can visit our website and follow the steps below:
Log into your account here
On the upper right-hand side, there will be a drop-down menu that says Account
From the drop-down click Orders
On that screen, you have the option to view Upcoming Orders and Order History
Here you can view current and past orders
Click Show Details
Select on Download Wine Card to get the PDF version of the card you are missing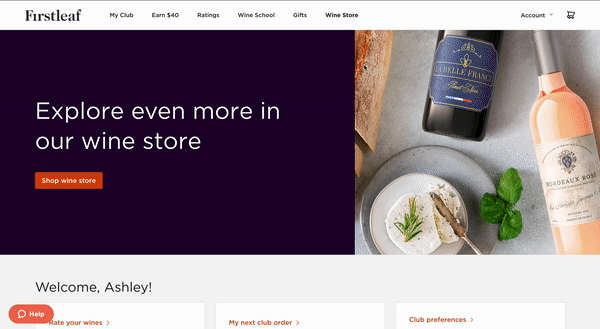 Please note that you can find all the same information about the wine by visiting the Ratings page or the Wine Store.
While you're there, you should take a second to rate the wines as well. As you rate your wines, our algorithm will learn more about your tastes. It uses the data from your ratings when selecting wines for your future shipments. This way, Firstleaf gets better with every box!