We send out promotions through email, social media, and USPS.
To take advantage of your promotion, you will need to go through the link attached to that particular offer and follow the checkout process. If you have a promo code, that should be entered at the same time you confirm the shipping information.
If you received an invitation in the mail, you will need to go to the link that is listed in your mailer. At checkout, you will still need to enter your promo code.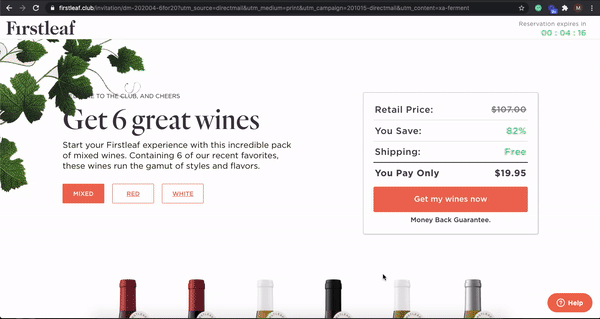 If you're still having trouble or need further assistance, please reach out to us at service@firstleaf.club. We're happy to help!