Our Member Experience team has the knowledge to assist you with any issues you may currently have with orders! Please contact us directly at 800-461-7203 in order to speak with a Member Experience agent.
Looking for more "in depth" assistance? As a benefit to our members our Wine Concierge team has direct insight into your personal "likes" and "dislikes" and are trained to help make your wine purchasing and club experience the best in class! Their job is to walk you through the Firstleaf journey and recommend our exclusive wine that fits your taste profile!
Simply click here to schedule an appointment!
To create your own custom orders, head to our Wine Store here. You can reorder wines you have already enjoyed, or you can search our inventory to find new ones! For more detailed information on purchasing wine through the Wine Store, please click here.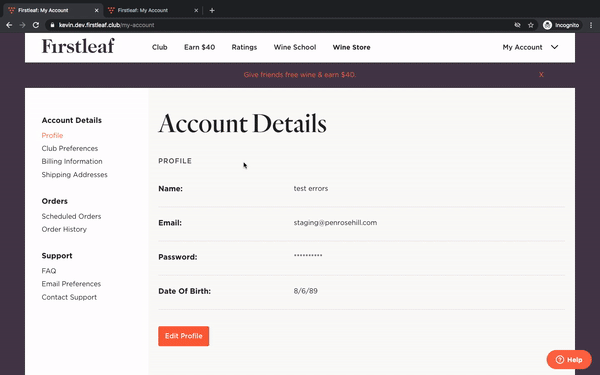 Please note: If you would like a customized order in place of your regular club shipment, don't forget to push back your upcoming order!