We currently ship to 47 states as well as Washington, D.C. Please check back as we hope to expand to other states in the future.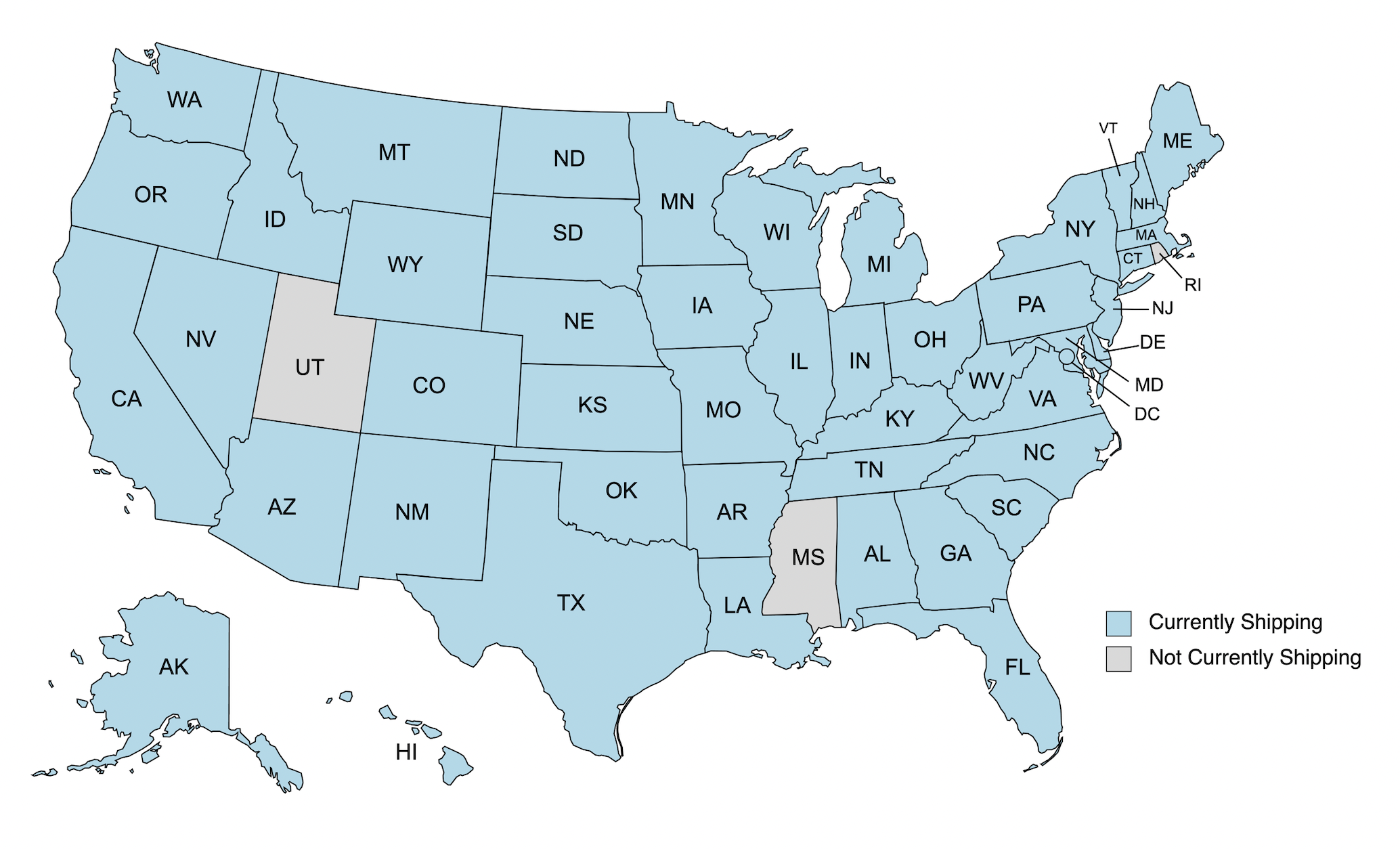 Residents of Alaska and Hawaii, as of September 2021, we are able to ship to you! All shipments will be sent from our Napa warehouse via 2-day Air or Next-Day Air. Shipping charges will vary depending on location. The cost to ship will automatically populate during checkout.
Orders being sent to Arkansas and Delaware will ship from our Napa warehouse, and may take up to five days to arrive.
If your state is greyed-out in the map above, due to state regulations, we're currently unable to ship to you. As you can see at https://freethegrapes.org, direct shipping is prohibited to these states (though you may be able to purchase it elsewhere at varying degrees of legality). If you're interested in shipments in the future, we suggest that you take the opportunity to write to your legislator to request the relaxation of these limitations. The site linked above makes it very easy - simply click on your state!
And if you're a member in New Jersey, you might want to know about some legislation that is currently under consideration, Senate Bill 2683 and Assembly Bill 1943. These bills will allow wineries (or small wineries that are owned by larger wine companies) that make more than 106,000 cases of wine a year to ship wine to NJ wine lovers. Firstleaf can currently sell to you, but we're quickly approaching the place where we won't be able to provide you with the wines and service you've come to love. We encourage you to reach out to your state legislators via the Free the Grapes website and let them know that you think that you should be allowed to decide which wines you can enjoy.
If you have any questions, feel free to reach out to us at 1-800-461-7203 or shipping@firstleaf.com. We're more than happy to help!