To become a Firstleaf advocate and get $30 off your next order, you'll need to receive your first club shipment after the initial order. After you receive your club shipment, you will automatically become a Firstleaf Ambassador!
Also, your unique link will give your friends a $30 credit, a great price on their first order of custom-curated wines.
To give and receive the $30 credit for referring friends and family, follow these steps:
Log into your account here
Click on the Earn $30 tab at the top of the page
Choose one of the ways to share with friends and family, and your own personalized link will appear
Then choose how you want to share the link with your friends and family
Upon clicking on the link and creating their own account, you will be automatically credited with $30, which can be used towards the purchase of an introductory offer (minus applicable tax and shipping)
Please note to allow up to 7-9 days for the referral credits to be reflected on your personal account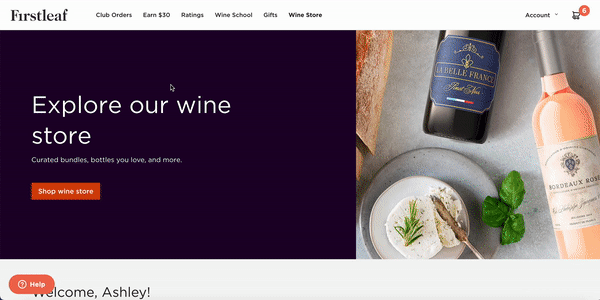 The regular price of our introductory orders is just $44.95. This means your friends will receive their first box for $14.95 when they use your link! If the person you are referring is not seeing the correct price of just $14.95 + tax for their first order, please ask them to clear their cache and cookies. A
browser tends to hold onto information, and over time it could cause problems. It's always a good idea to clear out the cache, or browser history, and clear cookies on a regular basis.
For instructions on how to do this just go
here
.
If you are still not registered as a Firstleaf advocate after you have received your first club shipment, please reach out to service@firstleaf.club. We're more than happy to help!