There's no need to make a change to your quiz answers! All we need to get a sense of your likes are the ratings you submit. The quiz helps us determine the first set of wines we ship to you. Once you are signed up as a member, there isn't a way to retake the quiz. Your subsequent ratings help us keep an up-to-date profile that evolves alongside your palate.
You can rate your wines by following these few simple steps:
Log into your account here
Click on Ratings at the top of the page
Rate the wines with a thumbs up or thumbs down (or leave it blank if you don't feel strongly either way)
You can also use the comment box to let our Wine Concierge Team your own thoughts about the wine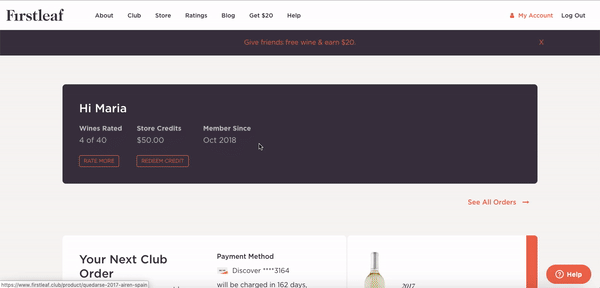 If you would like to speak with our wine experts to better fine-tune your account and the wines you receive, please reach out to our team at 1-800-461-7203 or service@firstleaf.com. We'd love to hear from you!