We will always send an email notification before we process and ship any club orders- this way you can cancel or modify it as needed. If you are not receiving your notifications, please check your Spam folder.
Need to adjust the date? No problem! You can always push your next order back if it's coming too soon, or move it up if it's not coming soon enough!
To change the ship date of your next order, please follow the simple steps below:
Log into your account here
Go to the Club Orders page at the top of the screen
You can see the date of when your next order will ship
Click the date to make any changes to the your next delivery
Select any date from the calendar, and click Save
You will see the message "Saved! We updated your settings!"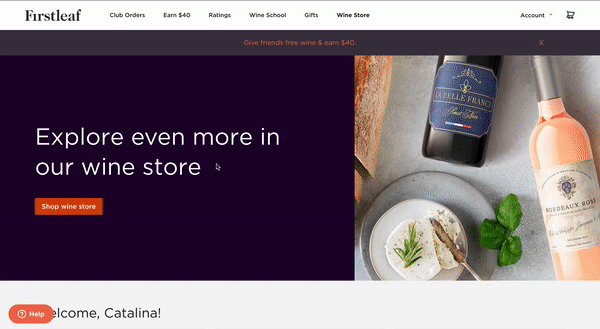 Reminder: If you view your wines and click 'Lock Wines' this will reserve your wines and charge your card, without affecting the shipping date.
If you need further assistance or want to discuss your account preferences, please call us at 1-800-461-7203. Our team is available 7 days per week from 6am - 5pm PST. We're more than happy to help!