To purchase a Firstleaf gift card, head to our store here. Gift cards are available in set amounts from $25 - $1100.
Don't forget you can customize the gift message to your recipient!
Once you complete the order, your gift card will be sent to the recipient's email immediately.
The recipient will then follow these steps to redeem their gift card:
Go to the email they received and click "Redeem", then enter in the gift code.
Once they redeem this code to the account created with their email address, they can take the Firstleaf quiz and at checkout, enter the same email address used to redeem the gift card,
Or if they do not want to sign up for the club, individual bottles can be purchased at the Firstleaf store. They would enter the same email address used to redeem the gift card.
Or if you would like to send specific bottles as a gift, just head to our store here. You can put together custom packs or purchase a specialty discounted bundle to send to friends and family!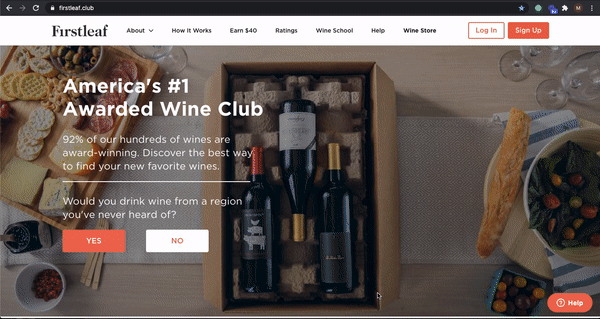 If you have any questions about gifting Firstleaf wines, feel free to reach out to us at service@firstleaf.com or 1-800-461-7203. We're standing by 7 days a week from 6am - 5pm PST, and are more than happy to help!