That's a great question!
You can swap out any bottles in your next order by following these simple steps:
Log into your account here
Click on the Club Orders page at the top of the page
Click Swap to the right of the wine you'd like to change
Click Swap This Wine to confirm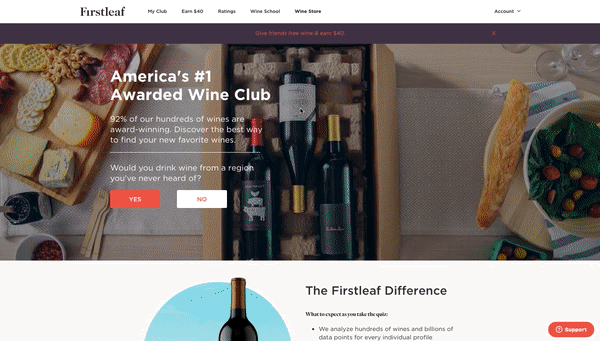 If after changing out the wines you'd still like a specific bottle removed or added, please call our team at 800-461-7203. They can discuss options based on your specific requests, and give you some comparisons that will fit your palate!
Club orders are based on inventory, your preferences, and most importantly, your ratings. However, if you would like a custom order to substitute the club order, you can follow the steps to follow below:
Head over to our Wine Store and process the custom order
Before or after processing the store order, you need to change the ship date of the next club order to make sure it does not process automatically
Go to the My Club page at the top of the screen
Click Edit under

Estimated

Ship Date
Select any of the options to delay, or choose a date from the calendar
Click on Reschedule to update the ship date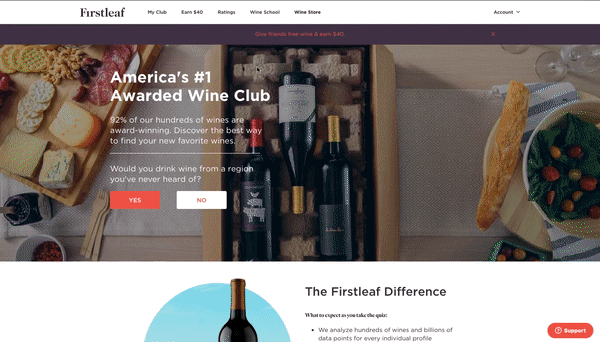 If you have any questions or need any assistance, please don't hesitate to reach out to us at service@firstleaf.com. We're more than happy to help!