Did you love one of the bottles from a previous club order?
You can reorder a six-pack at the same price as your regular club shipment, no matter what wine it is! As long as we have it in stock, we reserve those extra bottles specifically for our members.
To place a reorder just follow these simple steps:
Log into your Firstleaf account here
Click on Ratings at the top of the page and find the wine you'd like to reorder
Click on the wine to view the wine in the Wine Store
Here you can add the wine to your cart and purchase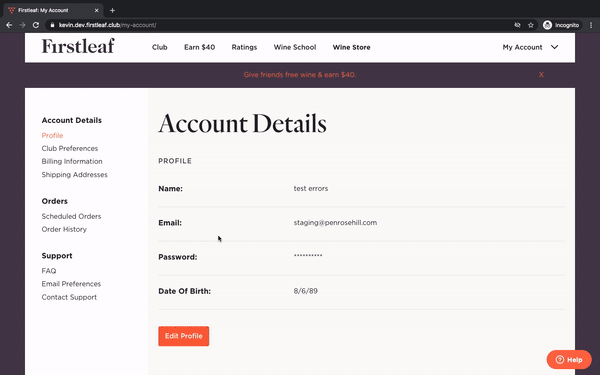 If you are interested in doubling up any future club orders; 12 bottle shipments are $180 - $240 plus tax, depending on which membership plan you choose. In receiving twelve bottles, you will can choose between 6x2 and 12x1 to get free shipping!
If you'd like to place a mixed reorder with a few of your favorites wines, just send us an email to service@firstleaf.com, or call us at 1-800-461-7203. We're standing by 7 days a week from 6am - 5pm PST, and are more than happy to help!